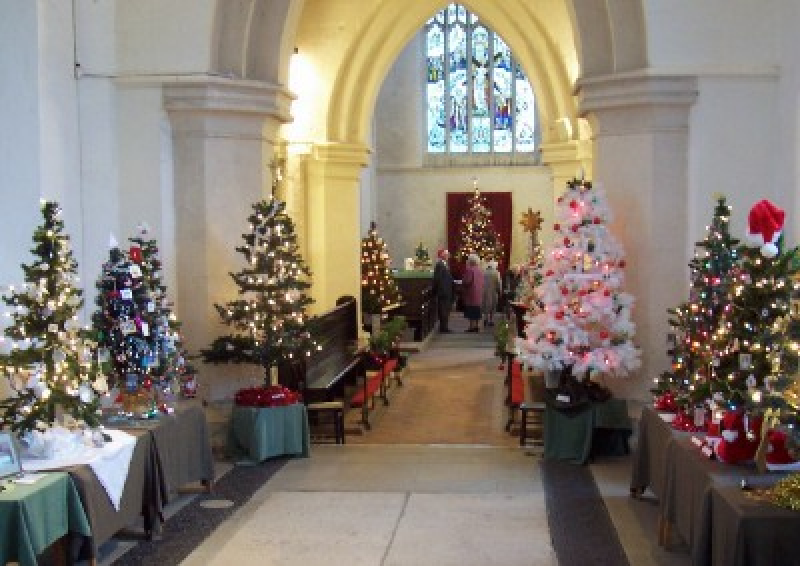 For most of the last 22 years, we have held our Christmas Tree Festival.  Anyone can have a tree – they have to supply the tree and decorations (to a theme they decide).  You would be surprised at how inventive people can be and with about 40 trees each year that is quite a feat.  You don't pay to decorate a tree but visitors pay to come and look at them – a really spectacular sight and one which starts off the Christmas period wonderfully.  The weekend ends with carols among the trees.
Over the years this has raised over £30,000 while providing a lot of fun for both those making the trees and those viewing them.
We will be putting out information about how you could book a space for your own tree later in the year.  Many are done by organisations in the village but others by individuals or families.  Why not have a go this year?
To inspire you here are a few examples from the past.